In the rapidly evolving landscape of modern business, efficient communication and seamless collaboration are pivotal for success. One critical aspect of this equation is Remote Support – the ability to diagnose and resolve technical issues for clients or employees without the need for physical presence. Rational Systems Private Limited, a forward-thinking technology company, has successfully embraced this paradigm by utilizing Zoho Assist, a powerful remote support software. This article delves into how Rational Systems leverages Zoho Assist to enhance their remote support capabilities, streamline operations, and deliver exceptional client experiences.
The Evolution of Remote Support
Traditional support models often required technicians to be on-site, leading to delays, increased costs, and productivity loss. The emergence of remote support solutions has revolutionized this process, enabling IT teams to troubleshoot problems from anywhere in the world. Rational Systems recognized the potential of remote support not only to rectify technical glitches promptly but also to fortify their client relationships.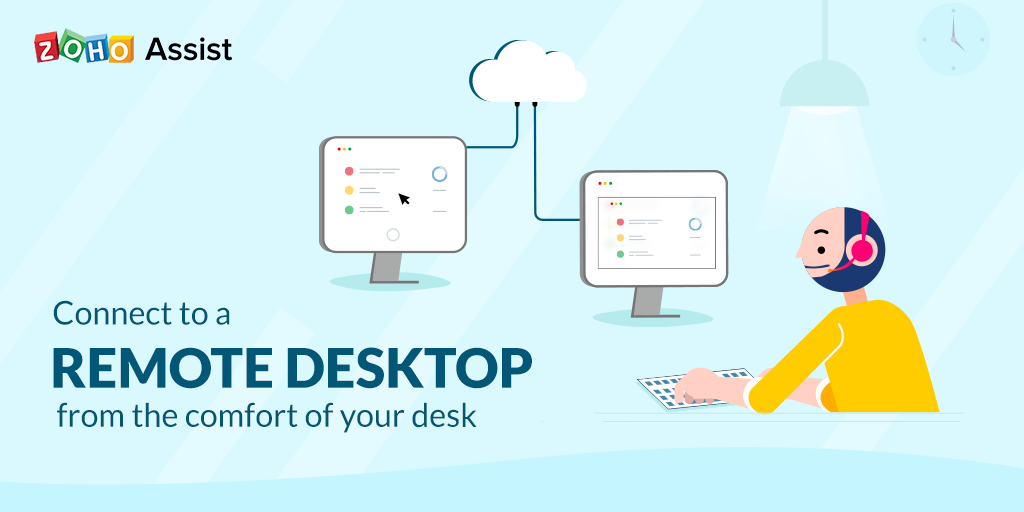 Zoho Assist: A Game-Changing Solution
Zoho Assist, developed by Zoho Corporation, is a comprehensive remote support software that empowers businesses to provide efficient, secure, and instant assistance to clients and employees. Rational Systems' adoption of Zoho Assist exemplifies their commitment to utilizing cutting-edge technology to streamline their operations and bolster their service quality.
Key Benefits for Rational Systems Private Limited
Quick Issue Resolution: With Zoho Assist our support team can initiate remote sessions swiftly, enabling them to diagnose and fix problems in real time. This leads to reduced downtime for clients and enhanced productivity.
Enhanced Client Experience: Clients of Rational Systems receive a higher level of service, as the support team can address their issues without the need for them to wait or endure prolonged technical difficulties.
Cost-Efficiency: Zoho Assist eliminates the need for technicians to travel to clients' locations, resulting in significant cost savings for Rational Systems. Additionally, remote support tools like Zoho Assist are generally more affordable than traditional support methods.
Global Reach: Rational Systems serves a diverse clientele across different geographical regions. Zoho Assist's remote capabilities enable the company to extend its support services to clients across the globe, transcending physical boundaries.
Secure Connections: Zoho Assist ensures encrypted and secure connections, safeguarding sensitive data during remote sessions. This commitment to security aligns with Rational Systems' dedication to protecting their clients' information.
Real-time Collaboration: Zoho Assist features collaborative tools like chat and file sharing, enabling Rational Systems' technicians to work seamlessly with clients to resolve issues collaboratively.
Performance Insights: The software provides analytics and session reports, allowing Rational Systems to analyze trends and patterns, thereby refining their support processes.
Implementing Zoho Assist at Rational Systems Private Limited
The integration of Zoho Assist into Rational Systems' operations was a systematic process that involved training the support team, configuring the software to align with the company's requirements, and seamless integration into their existing support infrastructure. This commitment to a smooth implementation speaks to Rational Systems' dedication to leveraging technology for optimal outcomes.
Rational Systems Private Limited's successful adoption of Zoho Assist stands as a testament to their commitment to innovation and client satisfaction. By harnessing the power of remote support through Zoho Assist, Rational Systems has elevated their service quality, reduced operational costs, and streamlined their support operations. As businesses continue to navigate the digital landscape, this case study serves as an inspiring example of how technology can drive efficiency, enhance client experiences, and position companies for sustained success.