Managed IT Services
Business IT Services encompass a wide range of solutions and support designed to meet the unique technology needs of organizations. These services are delivered by experienced IT professionals and experts who specialize in understanding the intricate IT requirements of businesses and aligning technology solutions with their goals.
IT Audit
Let's Chat
Empowering Your Organization for Success
In today's digital age, technology plays a crucial role in the success of businesses across industries.
What are Managed IT Services?
Managed IT services refer to the practice of outsourcing various IT tasks and responsibilities to a third-party provider. These services are designed to assist businesses in effectively managing their technology infrastructure, ensuring its reliability, security, and performance. Managed IT service providers (MSPs) offer a range of services that can be tailored to the specific needs of a business.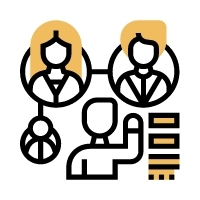 Enhanced Efficiency
Business IT Services help optimize your business processes and workflows, allowing for greater efficiency and productivity. By leveraging technology tools and automation, manual tasks can be streamlined, freeing up valuable time and resources for more strategic initiatives.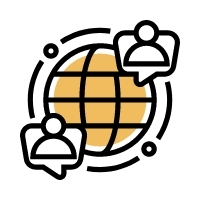 Scalability and Flexibility
As your business grows, your IT needs evolve. Business IT Services provide scalable solutions that can adapt to your changing requirements. Whether you need to expand your infrastructure, add new software capabilities, or accommodate increased user demand, IT services can scale up or down to meet your business demands.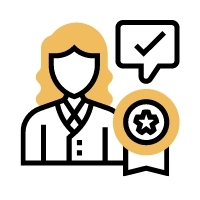 Expertise and Knowledge
We bring a wealth of expertise and knowledge to the table. We stay updated with the latest industry trends, best practices, and emerging technologies, ensuring that your organization benefits from cutting-edge solutions. Our experience and specialized skills enable us to implement and manage IT systems effectively, minimizing downtime and maximizing uptime.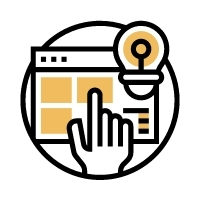 Cost Savings
Outsourcing IT services can often result in significant cost savings for businesses. Instead of investing in costly infrastructure, software licenses, and specialized personnel, you can leverage the expertise and resources of an IT service provider on a pay-as-you-go basis. This allows you to optimize your IT budget, reduce operational costs, and allocate resources to other critical areas of your business.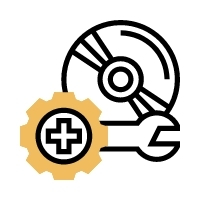 Proactive Maintenance and Support
Business IT Services offer proactive monitoring, maintenance, and support for your IT infrastructure. This ensures that potential issues are detected and resolved before they escalate into major problems that could disrupt your operations. Regular system updates, security patches, and data backups help protect your business from cyber threats and data loss.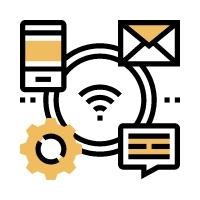 Common Business IT Services
Network Infrastructure Management
Cloud Services and Migration
Data Backup and Disaster Recovery
Cybersecurity Solutions
IT Consulting and Strategic Planning
Software and Application Development
Help Desk and Technical Support
Virtualization and Server Management
Mobile Device Management
IT Training and Education
Benefits of managed IT services include cost savings, access to specialized expertise, enhanced security, reduced downtime, and the ability to focus on core business activities rather than IT management. The specific services offered can vary based on the needs and priorities of the client company.
When considering a managed IT services provider, it's important to choose a reputable and experienced company that aligns with your organization's goals and requirements. A well-chosen MSP can significantly contribute to the efficiency and success of your business's IT operations.